Commercial Floor Mops
Our floor mats can do wonders to keep your floors clean, but when the day comes when you need to mop your floors underneath, our industry-strength floor mops are an ideal match. With a variety of styles and material, you can find the perfect mop that delivers what you need.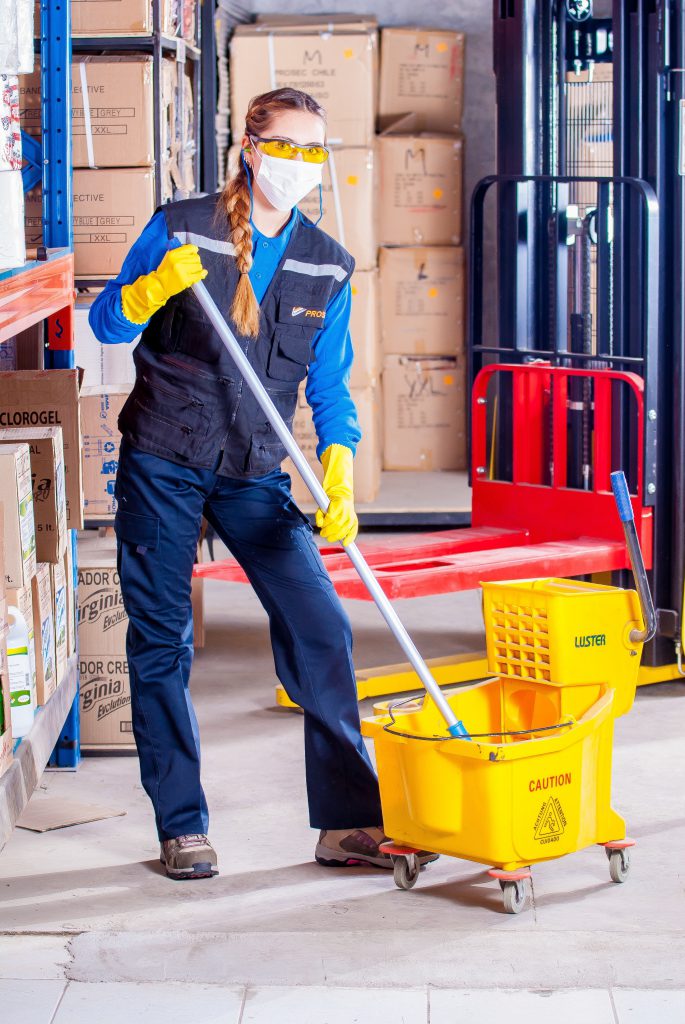 Wet Mops
With durable blended yarns and excellent absorption, these mops provide a balanced all-purpose cleaning. Choose from economy or heavy duty.
Economy: Tough, durable cotton mop with 1-inch headband
Heavy duty: 4-ply looped cotton yarn for tangle-free use
Microfiber Wet Mops
For quality that lasts twice as long, our microfiber mops feature superior liquid and dirt pickup and leaves a faster drying floor with no streaks. Best of all, the mildew-resistant microfiber lint less than cotton, creating a long-lasting product. Choose from economy or heavy duty.
Economy: Deep cleans smooth surfaces and won't fray
Heavy duty: Glides over rough surfaces and won't tangle
Fiberglass Mop Handles
Need to replace your handle before the mop? No problem. Our mop handles are made with a smooth fiberglass, meaning a comfortable and lightweight handle that won't strain your wrists while you mop. Choose from a gate or quick change design.
Gate: An easy twist-and-release function
Quick change: A no touch, fast action lever
Dust Mops
Instead of pushing dirt around with a traditional broom that creates muddy streaks when you mop, you can achieve a clean sweep with our dust mops that attract any dust, dirt and debris. Choose between economy or deluxe.
Economy: Perfect for mopping under items with magnetic cotton yarns
Deluxe: A durable, launder-able cotton yarn and synthetic backing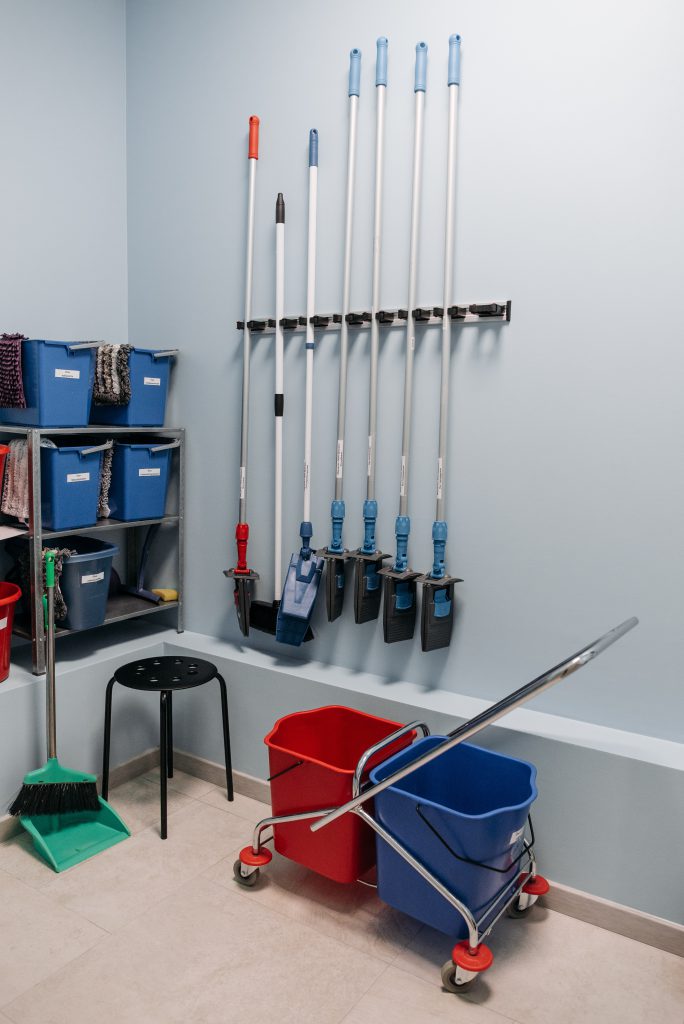 Microfiber Dust Mops
Grab and lock dust and dirt even on tile floors with our microfiber dust mop. Constructed with looped fibers, this mop is machine washable up to 200 times. Best of all, you don't even need cleaning spray for a spotless floor.
Janitorial Supplies
Complete your floor cleaning equipment with our heavy-duty side press bucket and wringer that's large enough to comfortably house a 32-ounce mop. With a 50,000-wring life cycle, this bucket is strong enough to handle even industrial use.